After a wildly successful weekend at the New York Comic Convention, legendary filmmaker Lloyd Kaufman, President of Troma Entertainment and the creator of the Toxic Avenger, will be flying into Biloxi, Mississippi for the 2014 Fear Fete horror festival. In addition presiding over the Dead Carpet Gala and Film Awards as Master of Ceremonies, Kaufman will also be hosting a very special film-making panel in honor of Troma's 40th anniversary. This weekend will mark a rare appearance by Lloyd on the Gulf Coast as well as his first appearance at the 2014 Fear Fete convention.
Then, on Saturday, October 18th, fans and attendees will line up to see Lloyd host his own "Making Our Own Damn Movies" Troma panel and Q&A. Located in the illustrious Kress Hall, this one-of-a-kind panel begins at 4pm.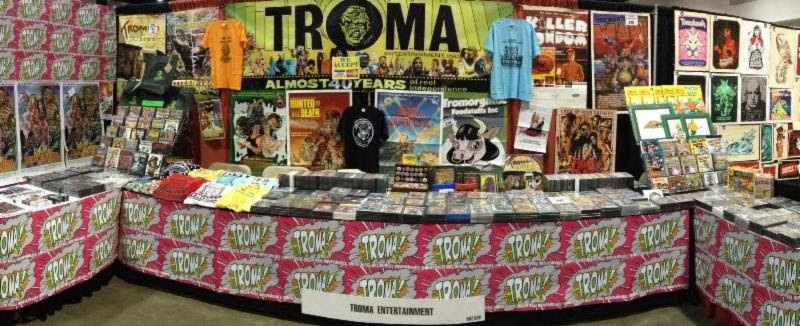 And make sure to visit the Troma Booth (#303) where you can meet Lloyd Kaufman all weekend for FREE Photo Opportunities and Autograph signings on all of your favorite Tromabilia, including a number of Exclusives you can only find at Fear Fete!
Fear Fete is located at the MS Coast Convention Center, 2350 Beach Blvd, Biloxi, MS 39531