Troma is rolling out its brand new Vimeo On Demand page! Featuring over thirty full length features to rent or buy, including the Lloyd Kaufman classic Tromeo & Juliet and the 2011 neo-grindhouse Father's Day! It's Troma's 40th anniversary in the independent film business and their digital catalog is bigger than ever! Join the Troma team on its continuing mission todisrupt the mainstream media giants!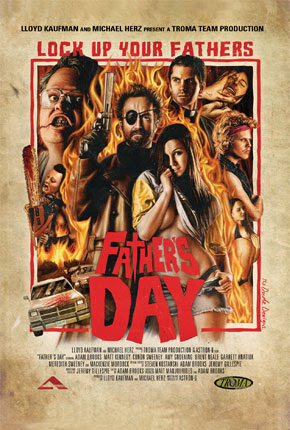 New to the catalog are the Troma Vimeo-exclusives, like the sexy, jaw-dropping Ninja Pussycat, New Tokyo Decadence: The Slave, Sexy Battle Girls, and Deep Contact! Already famous for their expansive  collection of movies on Youtube, Troma's Vimeo channel brings you all the films deemed too titillating for general audiences! See these sexy, action packed movies as they were meant to be seen: completely uncut!
With over 30 features available for immediate digital delivery, Troma Team Video's Vimeo rental service is the cheapest, easiest, and fastest way to experience their amazing films! 'Like' and 'Follow' Troma's Vimeo channel for instant access to their explosive new releases and the catalog titles you know and love! 
Visit the Troma Vimeo channel today to start streaming, and make sure you bookmark https://vimeo.com/troma/vod_pages because new titles are released every week!