The final countdown has begun. Filmmakers and Fans alike will be arriving throughout the week from all over the world in preparation for the 15th Annual TromaDance Film Festival beginning this Friday night, June 27th at 5pm in Brooklyn, NY at the PaperBox.  With 38 short and 4 feature-length films to present, many of which will be premiering here first, TromaDance continues to break new ground. Speaking of which, NewGrounds.com animator Emily Youcis will be in attendance to Premiere the first look at her upcoming Alfred Alfer feature film as well as participate in a crowd interactive Q & A session. If you're unfamiliar with the work of the quirky animator genius that is Emily Youcis, here is a quick introduction.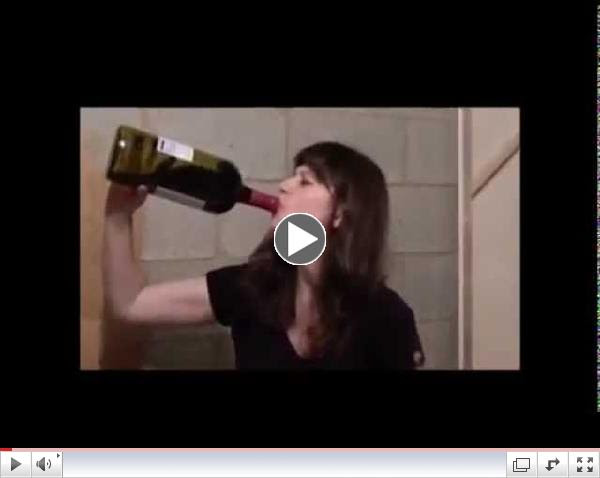 Not only will attendees have the opportunity to meet the filmmakers and special guests with TromaDance's strict No VIP policy, they will also have the chance to win some exciting prizes. For every drink that festival-goers purchase they will receive a raffle ticket. Numbers will be drawn periodically throughout the weekend for Toxie-riffic DVD bundles and original, one-of-a-kind animation cels from the Fox-aired Toxic Crusaders cartoon series like the ones shown in this video.

And just announced, our sponsors Lomography will be donating two of their sleek, new cameras – the "Fisheye" and the "Sprocket Rocket" to be raffled off as well! We've never had a raffle this big before!
Nor has there been this solid of lineup of films from across the globe. With no submission fees to enter, filmmakers submitting online, and packages arriving at the Troma building from the opposite ends of the earth; the 15th Annual TromaDance has broken new highs with the amount of films submitted. It took time to go through them all (so much so that the Festival date needed to be changed from April to June) but we've chosen the best of the best. Even better than that, every last one of these films is completely FREE to come see. Check out the schedule below and don't miss a second of truly great, truly independent cinema!
And make sure to join us at the Official TromaDance After Party featuring a barrage of New York City's best high energy Rock acts including 'Dawn of Humans', 'Hellbent Hooker', 'Mannequin Pussy' and 'Netherlands'.Stay tuned to the Official TromaDance website and Troma Facebook page for more surprise announcements! Mark June 27th and 28th on your calendar and come celebrate this milestone year with us at the Paper Box in Brooklyn, NY for what will surely be a Tro-Mazing week-end of independent art!
The Paper Box is located at 17 Meadow St, New York, NY 11206