Troma Entertainment is proud to announce the Official Selections of the 15th Annual TromaDance Film Festival including New Feature "Chimeres" –  Special Guests NewGrounds​.com Animator Emily Youcis & Sketch Comedy Group MurderFist Added to Line-up!  
Deadly Coitus directed by Corrado Adamo (Italy)
Toy Apocalypse directed by Bryce Lin Williams (USA)
Christmas Eve Pet Massacre directed Daniel Whidden (Canada)
All You Can Eat directed by Tommy Groth (USA)
The Bachelorette Party by Micah Vassau (USA)
Hurricane Boy FYT directed by Ara Ball (Canada)
Play Dead, Grandpa directed by Stefan Fernandez (USA)
Un Homme Bien directed by Steve De Roover (Belgium)
Mommy directed by J.P. Hoffman (USA)
The Carriage or Dracula and My Mother directed by Ben Gordon (Spain)
Blood Trail directed by Irina Prokhorenko (USA)
Y Luego Es De Noche Una Vez Mas directed by Paulo Rollo (Italy)
The Stall directed by Mike Lombardo (USA)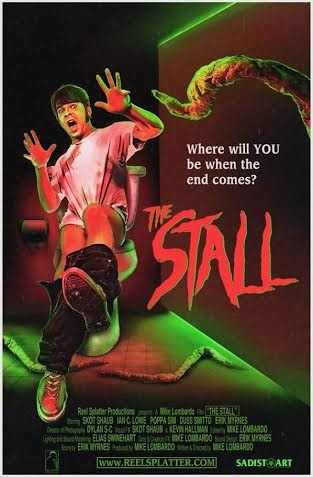 Ike Interviews God directed by Eli Shapiro (USA)
Mona directed by Alexis Barbosa (France)
Paperboy 3: The Hard Way directed by Justin Silverman (USA)
Encarna Viva directed by Maria Sanchez Teston (Spain)
Hogar, Hogar directed by Carlos Alonso Ojea (Spain)
Friday Night Blood Ritual directed by Kevin Hicks (USA)
[Punchline] directed by Jackson Birnbaum (USA)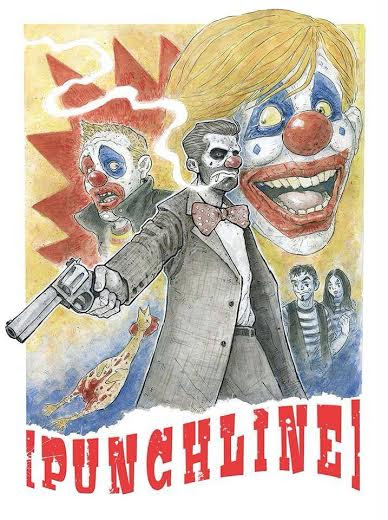 Hard Block Life directed by Ari Ezor (USA)
M is for Martyr directed by Jeff Stewart (USA)
From the Darkness Theatre directed by Michael Viers (USA)
Stroke of the Devil directed by Rob Kasel (USA)
Fondue directed by Torin Langen (USA)
Behind the Bush directed by Yoann Luis (France)
Hearts in Vain directed by Anti Naula (Estonia)
Colera directed by Aritz Moreno (Spain)
Democracia directed by Borja Cobeaga (Spain)
The Hunter directed by Marieka Walsh (Australia)
Morning Wood directed by Justin Morales (USA)
NightSatan and the Loops of Doom directed by CHRZU (Finland) * WORLD PREMIERE, director will be in attendance*
Features:
Science Team directed by Drew Bolduc
"Evil Feed" directed by Kimani Ray Smith from Screen Media Films
"The Final Member" directed by Jonah Bekhor & Zach Math from Drafthouse Cinema
And announcing…."Chimères," Olivier Beguin's romantic shocker that is already being called a "blood splattered masterpiece" by Ain't it Cool News and "a potential redefinition of the (vampire) genre" by Fangoria, debuts at the 15th Annual TromaDance Film Festival!
 Chimeres – Official Trailer (2014)
NewGrounds.com's Emily Youcis and NY sketch comedy troupe Murderfist join 15th Annual TromaDance Film Festival!
In addition to blocks and blocks of great films TromaDance will also have some fantastic guests like NewGrounds.com animator, Emily Youcis and NY sketch comedy group, Murderfist!
Emily Youcis first taught herself how to animate when she was 11 by kneeling in front of the VCR and pressing pause throughout entire animated films for hours.  She has developed a large cult following over the years based largely on the animated shorts featuring the misadventures of her character "Alfred Alfer," the psychotic dog. Emily will be in attendance to present a first look at her upcoming full-length "Alfred Alfer" feature film as well as participate in a crowd-interactive Q & A.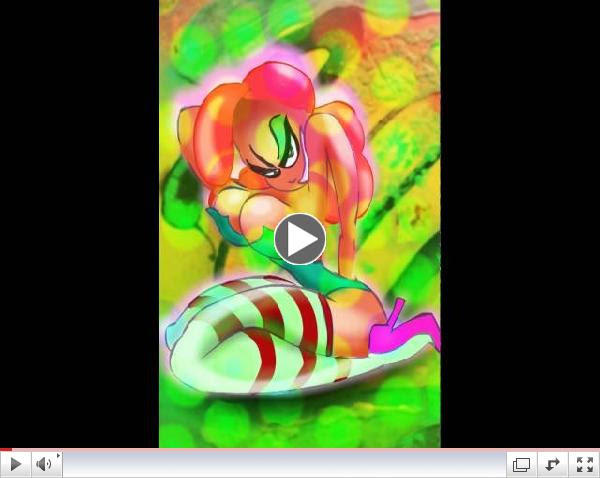 A quick look at some of Emily's work
Described as "the Marx Brothers covered in blood and on Acid," Murderfist has quickly gained a reputation for their outrageous live show and their diabolically hysterical YouTube videos. Winners of the ECNY Award for Best Sketch Comedy Group and the Village Voice Best of Award for Best Sketch Comedy Group, this New York collective has recorded a series of TromaDance promotional videos that has already been circulating and garnering loads of attention. Murderfist unleashes their raucous live act at the 15th Annual Tromadance!
 Murderfist teaches you how to do the TromaDance
Stay tuned to the Official TromaDance website and Troma Facebook page for more surprise announcements in the coming weeks! Mark June 27th and 28th on your calendar and come celebrate this milestone year with us at the Paper Box in Brooklyn, NY for what will surely be a Tro-Mazing week-end of independent art!
The Paper Box is located at 23 Meadow St, New York, NY 11206