07/31/14
Lloyd Kaufman to Premiere "Return to Nuke 'Em High: Vol. 1" Saturday August 2nd at the Plaza Theatre
Closing out a Fan-Toxic weekend at San Diego Comic Con with a number of immensely popular sold-out exclusives, tons of surprise guests, and a jam packed 40th Anniversary Panel, Troma Entertainment heads to the Great White North for the 4th Annual Calgary Horror Con!  Troma President & Creator of the "Toxic Avenger," Lloyd Kaufman has been invited to the Calgary Horror Con this weekend as a guest of honor to present his latest Tro-Masterpiece "Return to Nuke 'Em High: Vol. 1" to Calgary filmgoers for the first time ever! 
On Saturday night August 2nd at 9pm the curtains will rise at the historic Plaza Theatre. Legendary director Lloyd Kaufman will introduce the first volume of his Sistine Chapel film in this Exclusive One-Night-Only Premiere. After the screening he will participate in a crowd-interactive Q & A session followed by a Meet & Greet in the lobby. Tickets are going fast but you can reserve your seats now by pre-ordering tickets here. 
You can meet Lloyd Kaufman & Toxie at the Troma Booth (Booth #17) this Saturday August 2nd before the Premiere as well as on Sunday August 3rd.  As always Lloyd never charges for his signature on any Tromabilia or for photographs! 
Also Premiering in Calgary at the convention will be Troma Entertainment's up-coming release "Pro Wrestlers Vs Zombies" at 12:30pm on Sunday August 3rd. Starring such wrestling legends as "Rowdy" Roddy Piper, Olympic Gold Medalist Kurt Angle, and "Hacksaw" Jim Duggan see why this film has been getting (g)rave reviews!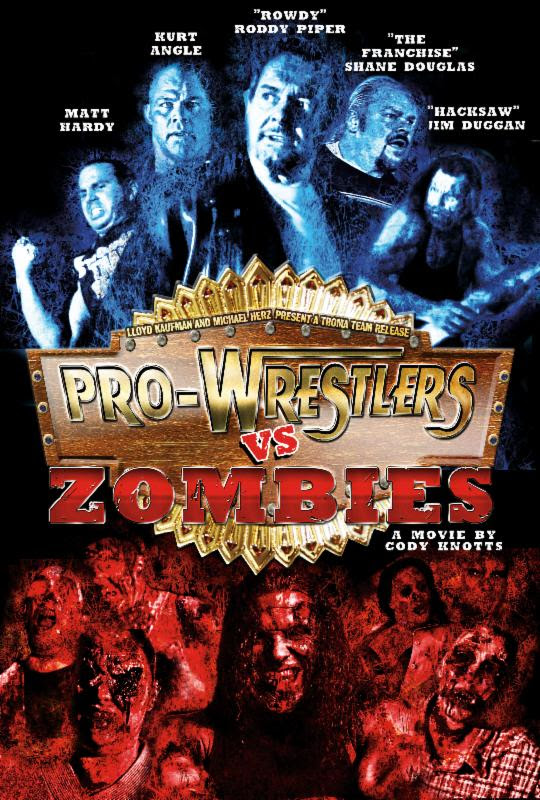 Pro Wrestlers Vs Zombies Premieres

Sunday at 12:30pm

at the Calgary Horror Con